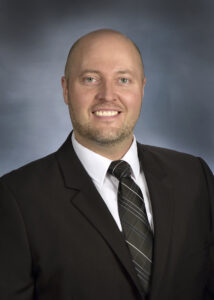 Dear Fellow Quaker,
I invite you to strengthen your connection with Penn Engineering by becoming more involved with the Penn Engineering Alumni Society. We are one of Penn's most active and dynamic alumni School groups. The Engineering Alumni Society is managed by a dynamic Board of Directors and includes graduates from the Class of 1951 right up through the Class of 2014.
Did you know that as an alumnus you are automatically a member-at-large of the Engineering Alumni Society? There are no membership dues or fees to participate in most of the programs we organize throughout the year. It is one of the wonderful benefits you receive for being a graduate of the University of Pennsylvania.
You can become involved in many ways:
We organize our activities across several categories:
Alumni Networking: Special events and lectures at Homecoming and Alumni Weekend
Student Programming : Student Mentoring, Alumni Career Panels, Annual Senior Design Competitions
Student Education : Presentations on Patents, Intellectual Property, Professional Engineering Licensure
Engineering Community : Recognition of outstanding Alumni through the Dr. Robert Yarnall Award
Social : Guest Speakers at Board meetings and tours of Engineering laboratories and new facilities
For more details, see our Calendar of Activities.
The Engineering Alumni Society Board works closely with the Dean of Penn Engineering and the Development Office to further the strategic objectives of the Engineering School and the greater University.  In the process, we strive to support our School, its students and its alumni. We welcome your feedback and suggestions.
With so many ways to become involved, I encourage Penn Engineering Alumni everywhere to strengthen your connection with our School today. And for those who wish to give back even more time and energy, consider serving as a member of the Engineering Alumni Society Board. Please feel free to contact me to learn more.
I very much look forward to seeing you at one of our upcoming events.
Bernard A. Jones Jr. - SysE 2001
President, Penn Engineering Alumni Society
bajj@seas.upenn.edu